On Target Marketing Group was formed with the goal of creating Business Solutions that utilize successful strategies with Internet Marketing, Social Media Development, and Creative Financial Plans that work.
Weather you just need a high powered converting website, an overall offline or online internet marketing strategy, stronger social media presence, online reputation management, search engine optimization, cost effective Google and Facebook pay-per-click campaigns, video advertising, email marketing, article services, advice in how to write and publish a book to position yourself as an expert in your industry, e-commerce solutions, merchant services, a merchant cash advance or a creative business loan we are here to help.
Our group represents years of proven success!
Our team is fully prepared to present business owners with recommendations and solutions they may have never of thought of or known existed.  Our proven strategies are designed to meet the demands of an ever growing competitive technical business environment.  We offer to our clients a powerful and creative approach to building their business.
Mike Driggers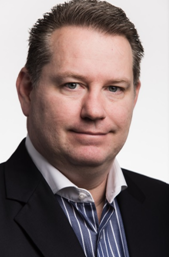 Mike Driggers, Jr.  is a breakthrough coach who inspires, motivates, and encourages people worldwide. Mike is an In-demand international success coach and consultant, who is also an author, trainer, and speaker. He covers subjects including entrepreneurship, mindset, leadership, marketing, high performance and motivation. Mike's passion, desire, and willingness to be a servant leader has inspired and helped thousands of people achieve greatness within their personal and business lives.
Mike is the author of Mastering of The Mind Set and has co-authored a book with Barbara Corcoran from the hit TV series, The Shark Tank, titled Entrepreneurs On Fire. He is also the co-founder and the creator of the syndicated radio show Get The You Factor (GetTheYouFactor.com). Mike has owned and operated several very successful businesses, including Bay Area marketing and advertising agency Unleashed Media. In 2004, he was voted entrepreneur of the year in his local area by President Bush. He has also been in the top 10% of producers for the direct sales industry for more than 25 years.
Mike currently co-owns of On Target Marketing Group, IME Publishing and AMG Investments, He uses a no-nonsense, highly-focused and disciplined approach to create results and provides leadership, marketing, mindset education, motivation and sales training for businesses of all sizes.
Mike's clientele is a Who's Who in the fields of sports, business, entertainment and politics. He has helped people from all walks of life create lifestyles and hit top ranks within their careers that they originally could only dream about. For more Information and to learn more about Mike go to www.SuccessWithMikeDriggers.com.
Vince Baker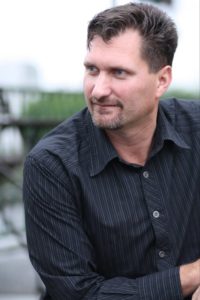 Vince W Baker is a highly skilled Business Solution Adviser, Internet Marketing Coach, Public Speaker and Author. He is a professional who thrives in multi-dimensional markets. He has a proven track record of succeeding in competitive sales markets, internet marketing, leadership roles and problem solving.
Vince had his first real level of success with a popular Internet Service Provider where he broke multiple company records.  From there he moved into the Yellow Page industry where  he quickly produced results and brought in four times more new business than his colleagues. He was quickly promoted to sales manager where he continued outselling and superseding company goals.
Because of this success Vince was highly sought out and entered into the direct mail business and within a short amount of time became the top sales agent bringing in hundreds of new accounts.
During this time Vince saw a huge opportunity to increase business contacts and sales thru the internet and email marketing. He then started his own marketing company and became an industry leader in Internet Marketing, and direct sales thru social media. At this time you could find Vince publicly speaking on a regular basis to business professionals on how to increase their business online.
Vince was one of the first pioneers to forward the Social Media phenomenon within the business community.
Vince has also successfully managed hundreds of people and through coaching, motivation, training, creating manuals, tracking, implementation and direction advanced the businesses he has worked to the forefront while winning multiple achievements in the face of difficult obstacles.
Vince enjoys advising business owners with creative solutions. He has an eye for quickly developing strategies both online and in a competitive business environment to bring success in his areas of expertise. Through his professional approach he is an established asset to any company he works with. For more information and to learn more about Vince go to www.VinceWBaker.com
Let Us Help Your Business Today
We Help Businesses Thrive
In order to really thrive on the web, you need the best web design and digital marketing company behind you. This way, you can ensure that your site makes the best first impression and that it has that professional sheen that allows you to compete with the very top players in your industry. At the same time, digital marketing services will help to ensure that your site is seen by as many people as possible and will help you to get one step ahead of the other companies in your industry.
At On Target Marketing, we believe that this highly professional and effective level of service should be available to everyone – from small businesses to individual entrepreneurs. That's why we strive to bring the kind of premium quality you associate with those A-list brands in an affordable package. Our dedication is to providing the very best design and marketing services for the best prices on the net.
Another thing that sets On Target Marketing apart is our commitment to transparency and communication. We like to keep our clients informed at every step of the way and offer a friendly customer service that will always be available. We offer all of our clients a completely free price quote and consultation, so if you're thinking about working with us give us a call or drop us an email and we'll start discussing your options.
© 2017 On Target Marketing Group