Turn Insights into action!
As a business owner you need to have what I call "Eyes In the Sky."  Tracking all incoming data to your website is imperative.  It is also vital to track your Facebook Ads, and all of your online/offline advertisement.  Tracking through analytics will give you the need information you need to make business decisions with your advertising dollars.
Find Out How We Can Start Helping You Today!
Get Stronger results through analytics.
As a business owner it is imperative you know what is happening with your advertising dollars.  Running analytics enables you to make smart decisions as to where to direct your focus.  The first place to begin is running analytics on your website.  The next place would be on your Facebook, Google Pay-Per-Click Campaigns, YouTube and offline mediums such as a mailer, TV ad or radio ad.  The use of 800# numbers combined with incoming insights to your campaigns will let you know as a business owner what is going on with your advertising dollars.
We here at On Target Marketing Group fully understand the importance on the Return On Investment of your advertising dollars.  We can help you carefully track what is going on.  We are able to set up marketing campaigns with analytics to monitor how things are progressing.  With this information we are able to amp up focus to where your advertisement is most successful.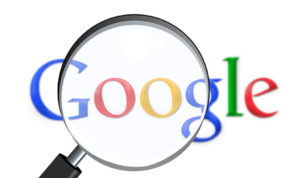 Contact us today to find out more about running analytics on all of your marketing campaigns.
© 2018 On Target Marketing Group