Are you looking to Author a book, but you don't know where to begin? We can save you time and money!
We have found there are many business owners looking to write a book.  However, they are faced with not know where to start and it being too costly for them to afford.  We here at On Target Marketing Group have the solution for both of these scenarios.  If you are looking to author a book then you have come to the right place.
Find Out How We Can Start Helping You Publish A Book Today.
Online access to PubSmart
Manuscript cleanup and preparation
Custom interior layout design
ISBN, LCCN, and barcode
Physical and electronic proofs of your book
$50 credit toward complimentary copies
Amazon Look Inside! submission
Google Books submission
100% rights and royalties
Position Yourself As An Industry Expert!
Online Access to PubSmart
Mill City Press created PubSmart as a productivity tool for book publishing. With this technology, you'll be able to communicate with Mill City Press staff and track all versions of your manuscript at every stage of the publishing process.
PubSmart also allows you to view sales and reporting from all retailers and wholesalers where the book is sold.
Manuscript Cleanup and Preparation
As part of this service, we clean up your manuscript's formatting so that it meets our guidelines. That way, your manuscript will easily move through the editing and interior layout stages of the publishing process.
Custom Interior Layout Design
A professional interior layout gives your book a competitive edge. A front cover isn't the only part of a book readers will judge by its appearance. As part of our collaborative design process, you will fill out a questionnaire about your interior layout preferences that will help your designer determine:
The best way to make your interior visually cohesive with your cover
An appropriate typeface for your book's genre and style
A unique design for your chapter openers
The style and content of your running heads
Page number placement
Solutions for special formatting your book might need
We'll then format a sample chapter of your book based on your design preferences to make sure we are on the right track in creating the book you envisioned. Once you're happy with the sample format of your book, we will go ahead and lay out the full interior. Want to see what we've done? Visit our page of interior layout examples.
ISBN, LCCN, and Barcode
If you're not purchasing your own block of 10 ISBNs, Mill City Press provides an ISBN for you, along with the barcode that's placed on the back cover. We'll also obtain an LCCN so that your book will be cataloged by the Library of Congress.
Amazon Look Inside! and Google Books Submission
To make it easier for potential buyers to read a sample of your book, we'll submit your book to Amazon Look Inside! and Google Books, programs that make a small portion of your book available for anyone to read.
100% Rights and Royalties
Most importantly, at Mill City Press, you keep 100% of your rights and royalties. You'll receive the source files for everything we create for you, and you take home the net revenue of every book you sell.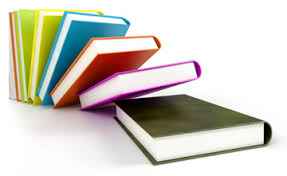 Contact us today to find out how On Target Marketing Group can help you publish your own book.
© 2018 On Target Marketing Group